Anchor Bay
High School


New Baltimore, Michigan
Class of 1974
However you arrived here today, it's nice to see you.
Take a look around, participate in some of the interactive features, but before you leave, be sure to bookmark this site for your return visit. By staying active on this site, you help keep the spirit of Anchor Bay High School's Class of 1974 alive!

Last edited on 7/19/2016
This site was launched 5/9/2009
The Original Class of 1974 Website
Made It's Debut 2/2003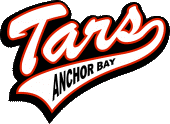 Facebook.com
Have you joined Facebook yet? Join our group!
Log in then type 'Anchor Bay' in the search field. (Look for an anchor in a red box.) Membership is FREE! Drop in to see and interact with the

60+

classmates who are there!

Visit our Facebook page for 32 40th reunion photos!!!


A GREAT time was had by all. A REALLY great time! If you weren't there, you were missed!
ABHS Class of 1974 60th Birthday Bash!!!
8
Herman Alexander
Cindy Beauvais DeNeve
Cheri Bode Imboden
Doug Borawski
Bill Calihan
*Maureen Carter Scheid
Herb Christie
Larry Day
Suzzanne Dyer Austin
*Randy Frederick
Patty Gaskill Henning
Dave Gillis
*Gordon Glance
*Dawn Graham Cochrane
John Hagel
Gary Haglund
Cindy Hamblin Rackham
Sue Harnish Ericksen
Gordon Hellebuyck
Duane Hovey
David Howcroft
Steve Huber
Rita Kaminski Hartner & Chris Hartner
Rhonda Kaminski Bode


Ruth Leroy Thomas
Don Ludeman
Mark Mack & Lynn MacKenzie Mack
Mike McCarthy
Ted McCulloch
Sherry Miller Rising
Ron Naldrett
Mona Neale McCruden
*Ron Ramales
*Beth Rasmussen Baker
Mary Reinhard Axtell
Sid Spiekhout
*Darla Pariseau McCulloch
Penny Springer Marsack
Ed Scheer
Karen Suess Marcinkowski
Ed Swistak
Chuck Tipper
Dan Vannuck
Art Wagner
*Larry Whitenight
Mary Ziehmer Templin
Steve Wolf
*Denotes Committee Members